Leave blank if unknown. If left blank, Recommended Daily Calories will be calculated from an estimated Resting Energy Requirement (RER) at the calculated Ideal Weight
If included, suggested feeding will be reduced by 10%, and a Treat Allotment of 10% of Total Calories will be included in recommendations
Body Condition Score Guide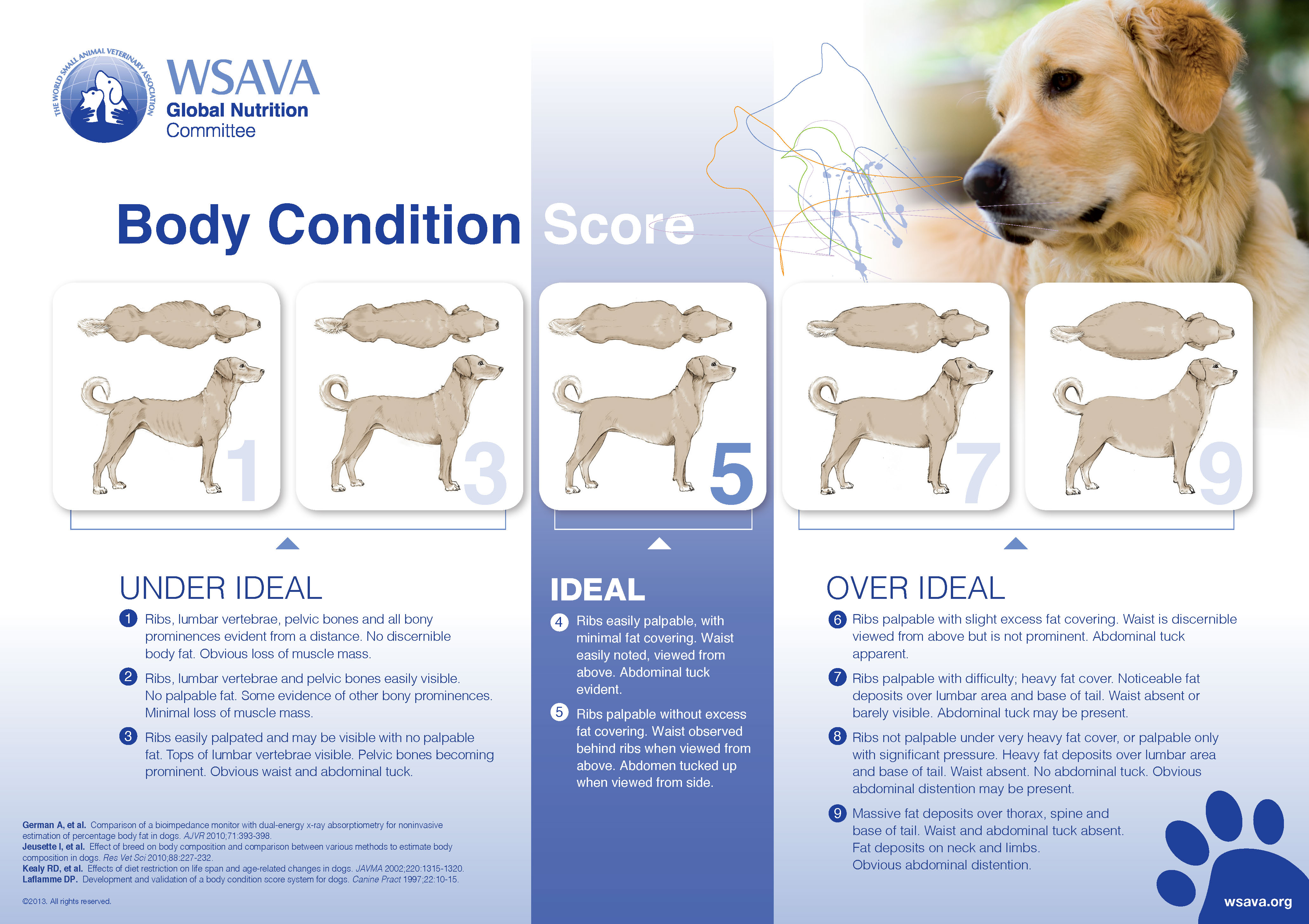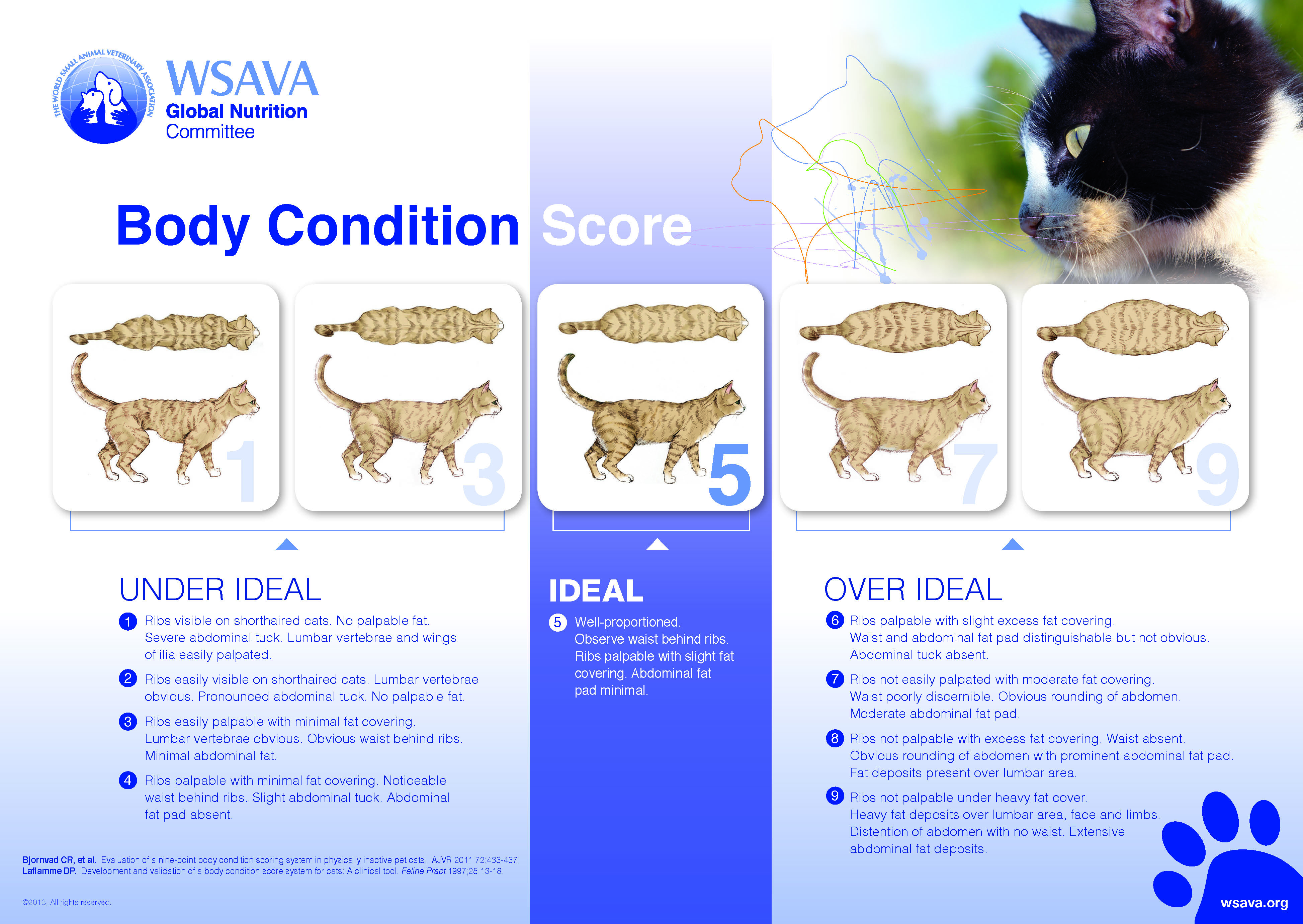 PNA Calorie Calculator Report
New Suggested Feeding Plan
December 8, 2023

petnutritionalliance.org
Based on progress, adjustments in daily food and activity recommendations may be required to reach ideal weight with a healthy rate of weight loss for dogs of 1-2%, and cats 0.5-1% of body weight per week. Treats should not exceed 10% of total daily Calories.

Disclaimer: This tool is designed to be used only by veterinary professionals. For obese pets with a body condition score of 7/9 or higher, we advise a weight loss program under the direct guidance of the veterinary health care team. This calculator is only a guideline. Regular monitoring and consideration of outside factors is critical for achieving safe and healthy weight management outcomes. PNA may adjust the formulations based on new data findings.

Copyright © Pet Nutrition Alliance. All Rights Reserved
https://petnutritionalliance.org/
Recommendations and Guidance
Regular monitoring of body weight and body condition score is important for successful weight management.
Based on progress, adjustments in daily food and activity recommendations may be required to reach ideal weight with a healthy rate of weight loss for dogs of 1-2%, and cats 0.5-1% of body weight per week.
Treats should not exceed 10% of total daily Calories
About the PNA Calorie Calculator
This tool was designed to aid the veterinary health care team in making nutritional assessments and recommendations to help their patients maintain or achieve their healthy weight. You can share this information with clients with a take-home worksheet. Use the report function to generate a summary of the calculation.
Achieving and maintaining healthy body condition scores in pets has been proven to reduce the risk of illness and add to the longevity and general well-being of the animal. As animal advocates, we take on the challenge of educating and coaching our pet-owner community about nutrition and best practices in feeding.
Disclaimer: This tool is designed to be used only by veterinary professionals. For obese pets with a body condition score of 7/9 or higher, we advise a weight loss program under the direct guidance of the veterinary health care team. This calculator is only a guideline. Regular monitoring and consideration of outside factors is critical for achieving safe and healthy weight management outcomes. PNA may adjust the formulations based on new data findings.